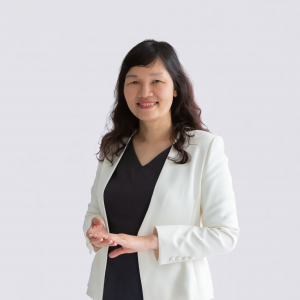 A very warm welcome to you all to the official website of the Asian Society of International Law (AsianSIL).
It is indeed an honour for me to be elected as the eighth President of the AsianSIL. I sincerely appreciate endeavours by my predecessors in advancing the vision and mission of the AsianSIL since 2007.
The world is undergoing dramatic changes in all dimensions, strategically, economically, socially and technologically, to name a few. Our region is no exception. The role of international law, thus, in promoting global peace and prosperity, regulating behaviours by parties and shaping a stable world order conducive for growth and development has become all the more critical.
Our blessings of living in one of the most dynamic growth areas of the world are mixed. To grasp opportunities from robust economic development, rapid technological advances while managing challenges posed by geo-strategic complexities, we need to double down on efforts to maintain a regional order anchored in international law that can safeguard stability and security. By working together to uphold international law, we can sustain order amidst chaos and enhance collaboration to untangle uncertainties.
I am glad to note our Society has been moving on track. Two successful biennial conferences, one inter-sessional conference and a series of academic workshops and courses have been organized by the AsianSIL or under the auspices of the AsianSIL. Our flagship academic journal, the Asian Journal of International Law, continues to draw valuable contributions from distinguished scholars in Asia and beyond.
To ensure that the baton we are carrying will be smoothly passed over to future generations, we need to invest more on education and supporting young law professionals.
Along that line, I sincerely hope that scholars across Asia and around the world will continue to join hands with members of the AsianSIL in translating our noble task of furthering awareness and promoting respect for international law into practical and meaningful activities.
I look forward to meeting you at the inter-sessional conference in Kazakhstan in mid-2024. I would also be delighted to welcome you to the next biennial conference in 2025 in Ha Noi, the City of Peace, the land of the flying dragon.
Lastly, I heartily encourage scholars, practitioners and students in the field of international law in this region and beyond who are interested to share AsianSIL's vision to actively participate in our activities and join us as members.
Xin cam on! Thank you very much.
Sincerely,
Dr Pham Lan Dung
President, Asian Society of International Law
Acting President, Diplomatic Academy of Viet Nam
Vice President, Secretary-General, Viet Nam Society of International Law