Message from the President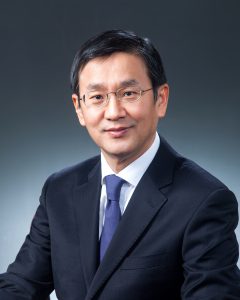 Dear Members of the Asian Society of International Law,
I am honoured to serve as the fifth President of the Asian Society of International Law for the next two years. I thank all my predecessors for their invaluable contributions to enabling the fledgling organization to stand on its own. My special thanks go to my immediate predecessor, President Surakiart Sathirathai, for his hard work and dedication over the past two years. I am also most grateful to those colleagues who have agreed to serve the Society with me in their various capacities for the next two years. It is a great privilege to work with them to promote international law in Asia.
Asia defies an easy definition. It is a vast region and encompasses more States and a larger population than any other region in the world. Asia presents historical, linguistic, cultural, and religious diversity, as well as wide-ranging stages of political evolution and economic development. Partly due to its vastness and diversity, Asia lags far behind other regions in terms of region-wide cooperation and institution-building. In light of the growing influence of Asia in the world, however, the region needs more forums for intra-regional dialogues and cooperation in various fields so that it can make coherent contribution to global affairs. Our Society was indeed a much-awaited response to such a need in the field of international law. As a region-wide forum for international legal scholarship and activities, the Society can and should play a key role in promoting international law and the rule of law in Asia, and in making the international legal system more balanced.
Launched in 2007, AsianSIL is still a young organization. As such, its priority at this stage is to grow and mature. Membership of the Society needs to increase and represent all parts of Asia so that the Society can be a truly region-wide institution. The academic activities of the Society should also expand. More interest groups need to be formed and their activities vitalized. The intellectual reputation of the Society needs to be further enhanced. The Society should be a centre for region-wide discussion of key international legal issues facing Asia and the world. In order for the Society to carry out these priority tasks, its organization needs to be streamlined and its working methods institutionalized.
As President, I will do my best to ensure that our Society grows in its membership and activities and matures in its intellectual endeavour. However the success of the Society depends essentially on its members. I therefore kindly ask for your support for and active participation in the various activities of the Society. I would also greatly appreciate it if you could share your ideas and insights about how to move our young Society forward. I thank you all for your trust and confidence and look forward to working closely with you for the next two years!
PAIK Jin-Hyun
President, Asian Society of International Law
Professor, Seoul National University
Judge, International Tribunal for the Law of the Sea