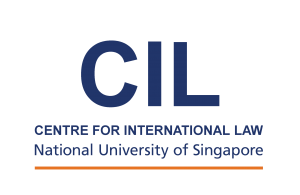 CIL is accepting applications for a Senior Research Fellow in the international dispute resolution area, with the following main duties:
Conduct and lead research in the range of international dispute resolution mechanisms, primarily conciliation, mediation, arbitration and adjudication, involving both states and private parties.

Conceptualize and lead conferences, seminars, workshops and trainings in international dispute resolution, and take a key role in CIL's annual Singapore International Arbitration Academy and International Law Year in Review Conference.
Candidates must have a law degree and at least 5 years of experience in private or government practice.  Also required are highly developed research and writing skills; strong leadership, organizational and communications skills.  An LLM and/or a PhD in a relevant international law area being highly desirable.  Candidates from the region and/or with knowledge of regional language(s) will have an advantage.
For further information about CIL, visit the CIL website at https://cil.nus.edu.sg/.
Interested candidates should send the following to Ms Sadhna Rai at cil.jobs@nullnus.edu.sg by 28 February 2019:
·         CV
·         Letter of interest
·         Two writing samples
·         The names/contact information of two referees