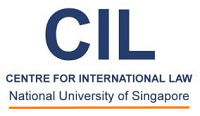 Research Assistant Position in Teaching and Researching International Law in Asia (TRILA) Programme
Applications are invited for a Research Assistant in the Centre for International Law, National University of Singapore.
Job Description
The Research Assistant will assist the team in:
drafting and publishing reports of recently concluded workshops organized by the team;
organising online events (workshops, conferences, webinars) on teaching and researching international law;
providing administrative and technical support to the Asian Society of International Law's upcoming projects (blogs, podcasts, website updating, etc.);
conducting research on international law, and updating TRILA's database of Asian cases and reading materials;
preparing teaching materials for an international law class; and
perform other related tasks as may be assigned by TRILA team
Candidates must possess the following qualifications:
(1) LLB/JD graduate, preferably with a background in public international law or international relations;
(2) have strong research skills;
(3) familiar with Zoom, Microsoft PowerPoint, Word and Excel, and social media technologies; and
(4) (advantage) familiar with website administration and audio-video editing tools.
CIL provides a lively and congenial work environment and the opportunity to engage with experts in different aspects of public international law. The successful candidate will be expected to participate in the activities of the Centre in general and to pursue his or her own research projects with a view to publication under the guidance of senior colleagues. This is an ideal position for a candidate exploring whether to undertake further academic work in international law.
Closing Date: 15 July 2021
APPLICATION PROCEDURE:
Interested applicants are invited to apply online or email to Ms Tan Cher Ling (cherling@nullnus.edu.sg)
with the following by 15 July 2021:
a covering letter,
a short statement of research interests, a detailed curriculum vita,
2 samples of written work,
names/contact information of two referees,
For more information, please visit: https://cil.nus.edu.sg/research/international-law-and-practice/
Please note that only short-listed candidates will be contacted no later than 15 August 2021.