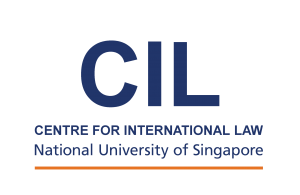 The Centre for International Law is accepting applications for a Research Associate to join our International Dispute and Resolution Programme, with the following main duties:
Assist Programme Head in conducting in-depth research and report writing on topics of international dispute resolution both self-directed and as assigned.
Assist in organising and executing CIL's annual Singapore International Arbitration Academy and International Law in Review Program including event design, management and post-event reporting.
Candidates must possess a minimum qualification of an LL.B. with an LL.M. being highly desirable. Candidates must have a good knowledge of international law; highly developed research and writing skills; strong organisational and communications skills. Good knowledge of arbitration or conciliation would also be desirable.
For further information about CIL, please visit the website at https://cil.nus.edu.sg/.
Interested candidates should send the following to Miss Yvonne Lee at cil.jobs@nullnus.edu.sg by 27 September 2019:
CV
Letter of interest
Two writing samples
The names/contact information of two referees
CIL provides a lively and congenial work environment and the opportunity to engage with in-house and visiting international law experts. The successful candidate will be expected to participate in Centre events and activities, as well as to pursue his/her own research project with a view to publication.
For more details, you may visit the website at: https://cil.nus.edu.sg/about-us/join-us/